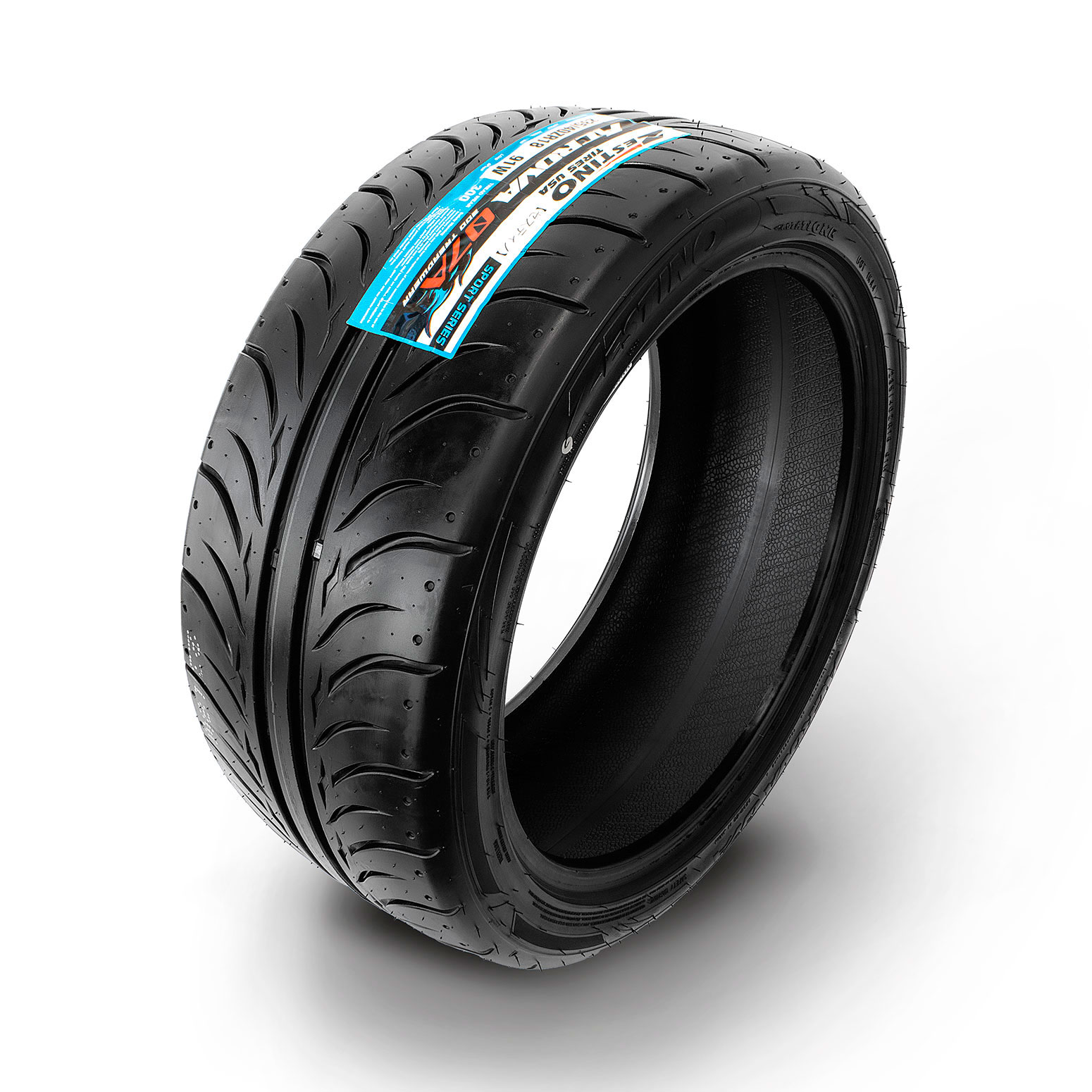 Straight Running Stability
The Zestino Tires USA Acrova 07A is the ultimate 300-treadwear motorsports tire contender! Designed & tested in Japan, the Acrova 07A has made a bold statement in the world of drifting. Ultra-long tire life, superb lateral traction, large amounts of tire smoke & top-tier manufacturing techniques with specialized formulated compounds enable the Acrova 07A to withstand rigorous driving with virtually no tire delamination!
For "spirited" street usage, enhanced grip and stable driving performance are substantially noticed! Featuring a low noise level of road noise & quality comfort characteristics resulting from a modular sidewall structure makes the Acrova 07A a road-friendly competition tire!
Find out why racers are impressed with the Zestino tires worldwide!
Acrova
07A
| | Size | Overall Diameter | Section Width | Tread Width | Approx Circ | Stand. Rim | Compound |
| --- | --- | --- | --- | --- | --- | --- | --- |
| R17 | 235/45ZR17 | 25.4 | 9.3 | 8.6 | 79.6 | 8.0J | H |
| R18 | 235/40ZR18 | 25.4 | 9.5 | 8.5 | 79.7 | 8.5J | H |
| | 255/35ZR18 | 25.0 | 10.2 | 9.3 | 78.5 | 9.0J | H |
| | 265/35ZR18 | 25.3 | 10.7 | 9.7 | 78.5 | 9.5J | H |